Regular price
RM18.90 MYR
Sale price
RM8.89 MYR
Unit price
per
Sale
Sold out
Discover the Essence of Lampu Cherita: Fragrance Oil for Air Purification, Candle Making, Soap, and Beauty Products
Elevate your sensory experience with Lampu Cherita Fragrance Note Fragrance Oil. This captivating fragrance oil is specially formulated to create an atmosphere of serenity and bliss. Immerse yourself in its enchanting aroma and unlock the potential to transform your surroundings into a haven of tranquility.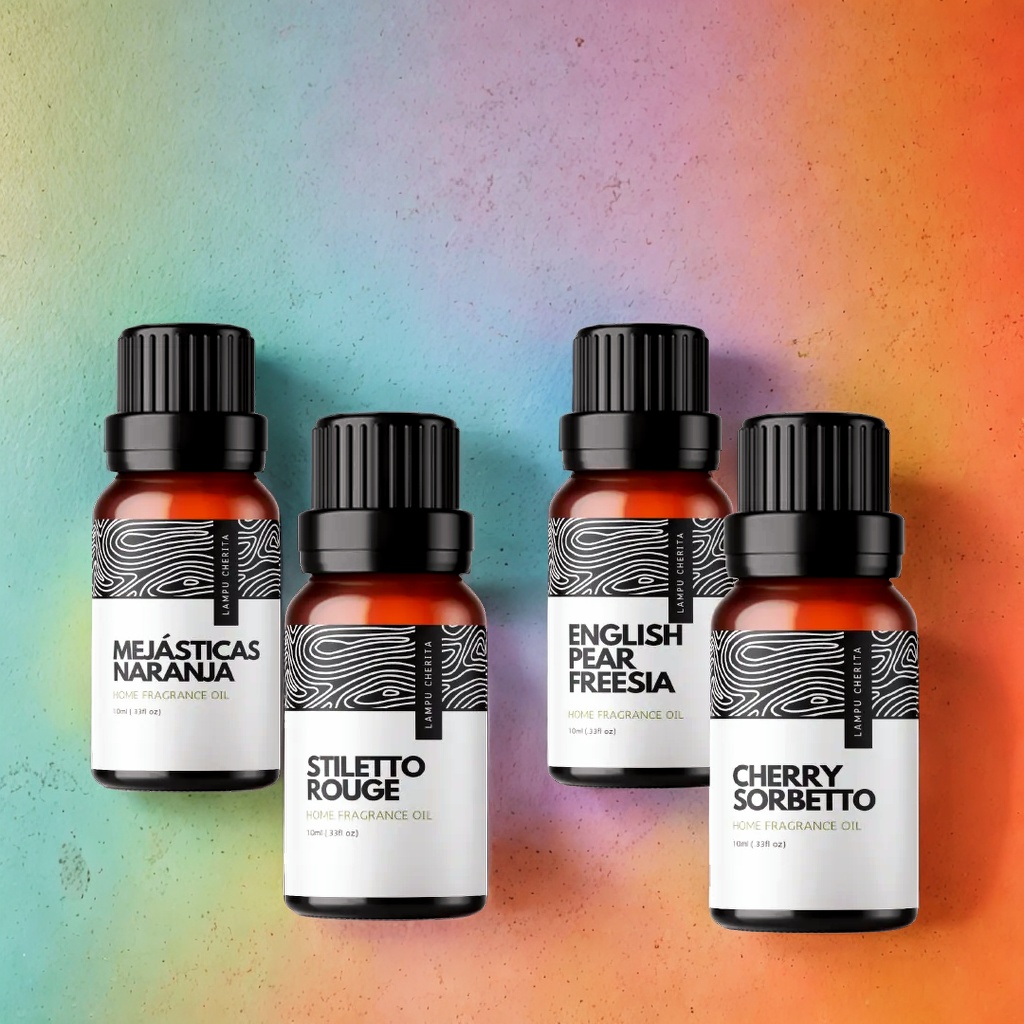 Versatile Applications:



Air Purification:
Enhance the ambiance of any space while revitalizing the air you breathe. Simply add a few drops to diffusers or humidifiers for a refreshing and inviting atmosphere.

Candle Making:
Craft exquisite candles that infuse your home with the alluring fragrance of Lampu Cherita. Use 8-10% fragrance oil for optimal scent distribution and long-lasting enjoyment.

Soap Making:
Elevate your soap creations to new heights with the mesmerizing scent of Lampu Cherita. Incorporate this fragrance oil into your soap recipes to indulge in a luxurious bathing experience.

Beauty Products:
Explore the possibilities of incorporating Lampu Cherita Fragrance Note Fragrance Oil into your beauty regimen. Enhance lotions, creams, and other cosmetic products with its captivating scent.
Unleash your creativity and let Lampu Cherita Fragrance Note Fragrance Oil become your signature scent for a truly captivating sensory journey.

Please stay tuned for Part 2, where we delve deeper into the unique qualities and benefits of Lampu Cherita Fragrance Note Fragrance Oil.


Note: This product is for external use only. Keep out of reach of children. Avoid contact with eyes. Discontinue use if irritation occurs.



Shipping Advisory: Sabah/Sarawak Orders - Choose SEA SHIPPING or Contact Us for Additional Delivery Options!


Pure Fragrance Oil: Unadulterated and Alcohol-Free
Our fragrance oil is 100% pure, with no alcohol or other additives.


Recommended Usage:

Candle Making: 8-10% fragrance oil
Reed Diffusers: 20-25% fragrance oil
DIY Spraying Body Perfume:
EDP (Eau de Parfum) Formula: 80% Alcohol, 20% Fragrance Oil
Instructions: Blend fragrance oil with alcohol until clear, then stir slowly and thoroughly until the solution clears. Seal the container and allow it to stand for 1-2 weeks before use.
Note: The above percentages are our recommended formulas. Feel free to adjust them based on your own experimentation and preferences.


⬇️ Frequently Asked Questions:



What is Fragrance Oil?

Fragrance oil is an aromatic oil composed of synthetic or semi-synthetic chemicals blended with solvents to create pleasing scents.


Are Fragrance Oils the same as Essential Oils?

No, fragrance oils differ from essential oils. Essential oils are typically derived through distillation or solvent processes, while fragrance oils are often produced in laboratories.


For inquiries regarding bulk purchases, kindly reach out to us via private message (PM).





Share
View full details
Here are some of the benefits of your offer
ENJOY RM20 OFF
Enjoy RM20 off with minimum spend of RM200. Redeem the promo code now LC2023
QUALITY ASSURANCE
We deliver the best products
PAYMENT METHODS
GrabPay, FPX Online, Stripe
More than just candle !
We use the highest quality phthalate free, botanical fragrance oils, essential oils and lead-free cotton wicks to provide you with a clean burning candle
GET IT NOW